Stars Nursery is located on the grounds of Wolfson Hillel Primary School in a residential area. The nursery consists of one large central room with eight smaller rooms leading off this main room. Our large main room is the room used for our oldest group of children 2.5 up until they leave us to begin school. Each day this room is set up with a variety of activities to stimulate and excite all the children.
Key workers observe the children regularly and prepare age appropriate and individual activities for the children in their care. In this room we have a large home corner to encourage imaginative play, a messy and art area which daily allows the children to have access to sand & water play, painting and tactile messy play. There is also ample space for the children to sit at tables and participate in table top activities.
At Stars Nursery we have a baby room and a toddler room with dedicated members of staff that plan fabulous activities even the youngest of babies can enjoy. Stars nursery has a huge emphasis on learning through play and all the staff understand the importance of providing time for the children to enjoy child initiated play as well as adult led activities.
The nursery boasts a large self-contained garden which is a wonderful space for the children to develop skills in all the different areas of the learning and development outlined in the Early Years Foundation Stage for all the different ages of the children across the whole nursery.
We are extremely fortunate to have a room dedicated for bedtime and have cots for our younger children. The older children that still require a lunch time nap also have a quiet space to allow this and these children have their own bed mats.
Stars Nursery have very close links to Wolfson Hillel Primary School working alongside and supporting the school day. We do this by offering breakfast clubs and an after school service for older children attending full time school.
We operate Monday to Thursday, 50 weeks a year. Our opening hours are 7.30 – 6.00. The nursery is closed on Fridays, Jewish Holiday and Bank holidays.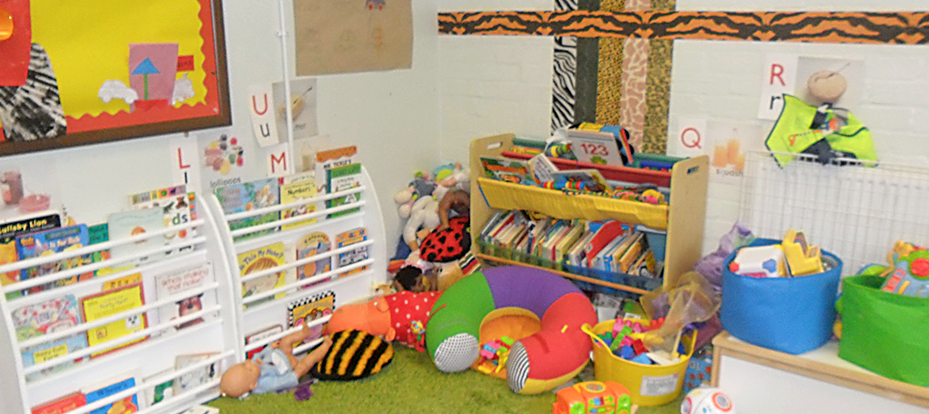 We have our own kitchenette and are able to prepare nutritious meals and provide kosher vegetarian with fish for lunch time and teatime. Three members of our staff team have attended a food safety course allowing them to prepare healthy snacks and meals for the children.
We encourage our staff to attend training courses to ensure their skills and knowledge is current as we value our staff team and want to give your children the best experience whilst with us.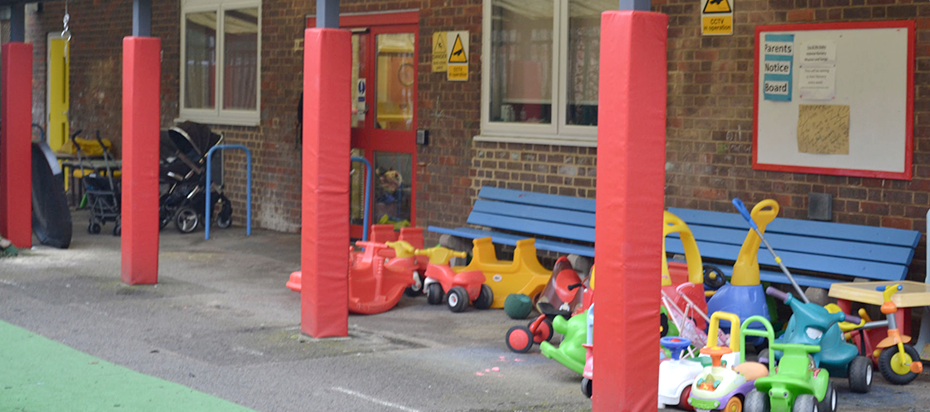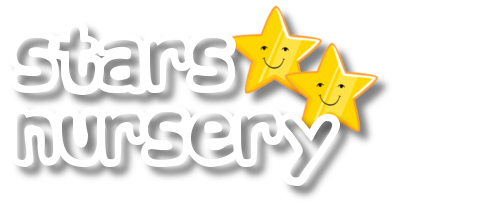 Stars Nursery Management Team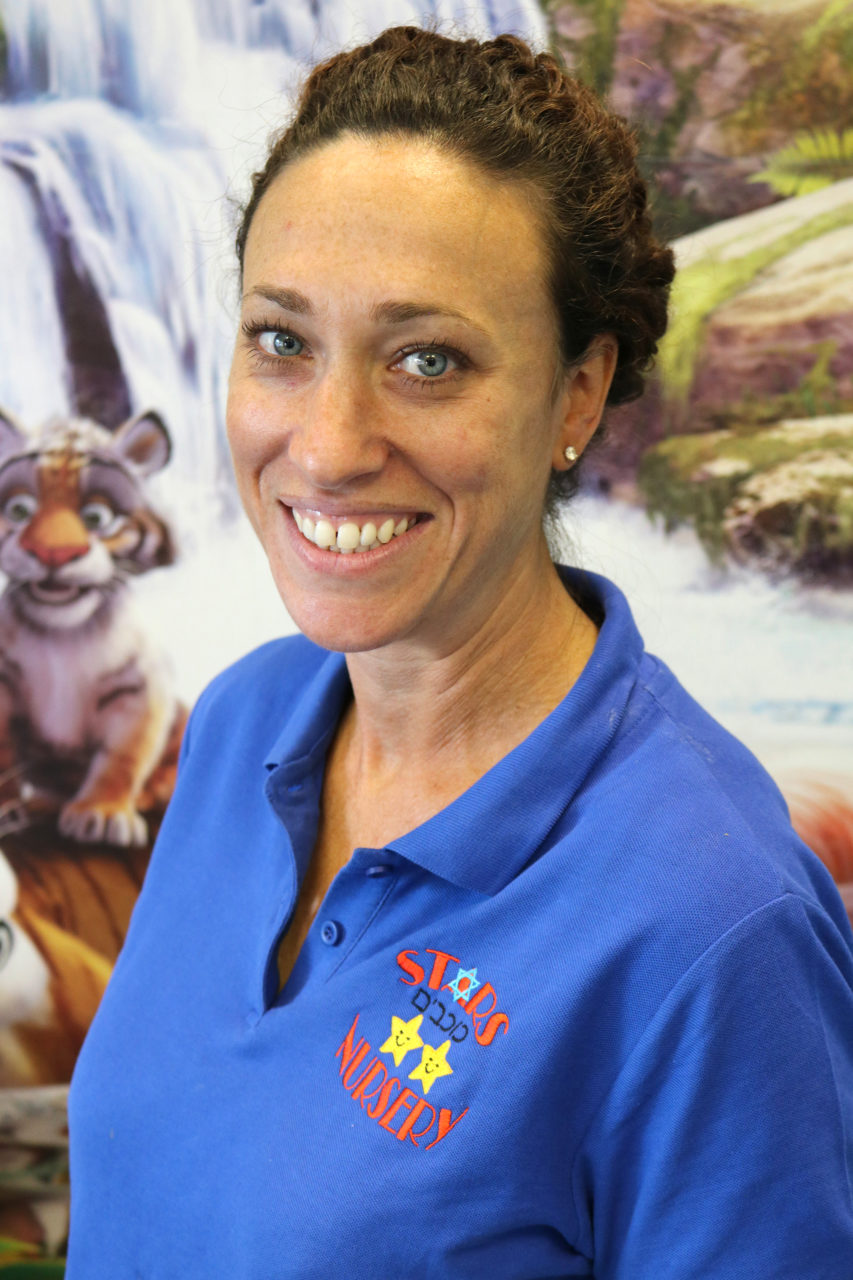 Martine
Director and Manager
BTEC National Diploma Nursery Nurse
First Aider
Food Safety
Child protection
Over 20 Years Experience in Childcare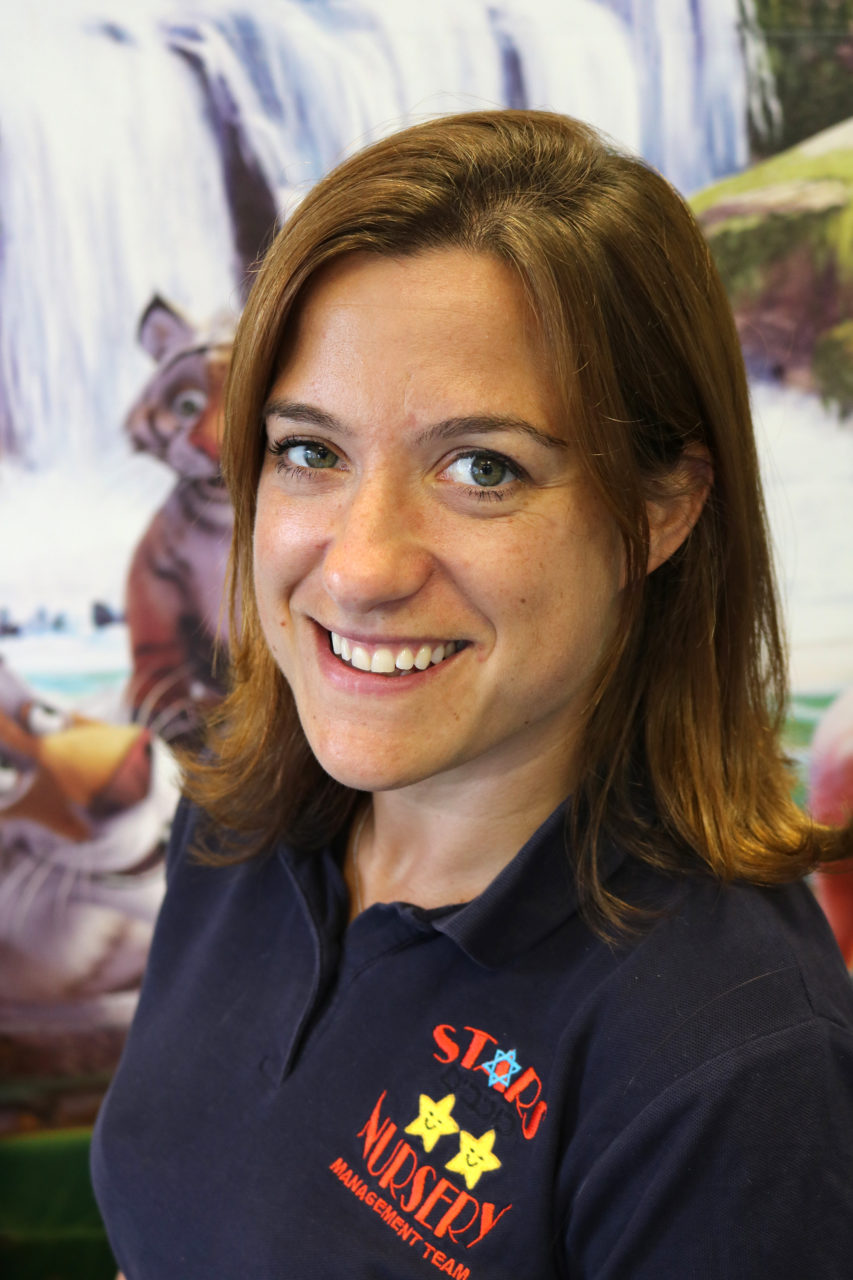 Nikki
Director and Deputy Manager
Level 3 Childcare
First Aider
Child protection
Food Safety
12 Years Experince in Childcare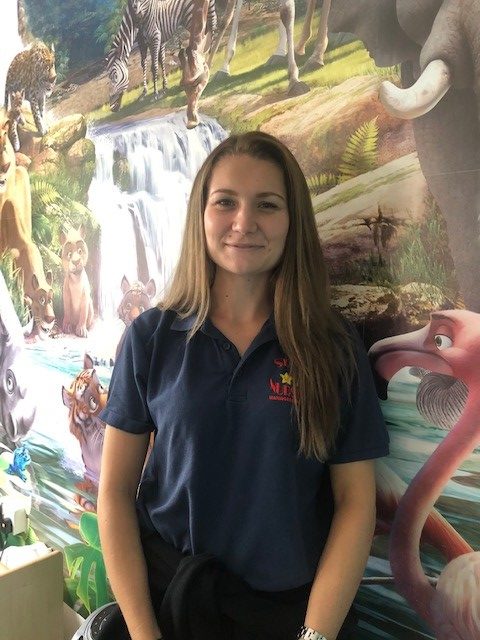 Charlotte
Nursery Third In Charge
Level 5 in Childcare
Child Protection
Food Safety
9 Years Experience in Childcare

Stars Nursery Under 2's Team
Ability dependant groups
Bumble Bee's
non walkers
Ladybird's
Walkers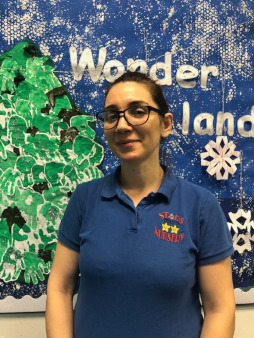 Dee
Nursery Assistant Under 2's - Ladybird
First Aider
Child protection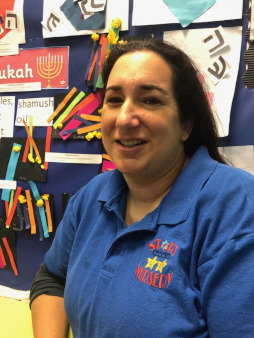 Caroline
Nursery Assistant - Under 2's Room - Bumble Bee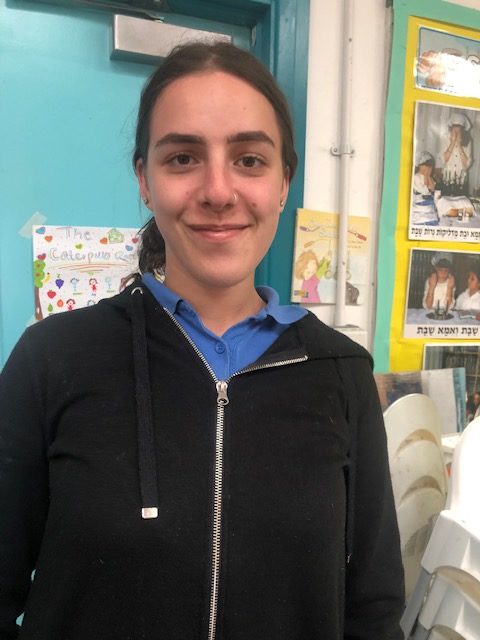 Anabelle
Nursery Assistant - Under 2's Room
Currently studying for level 3 in childcare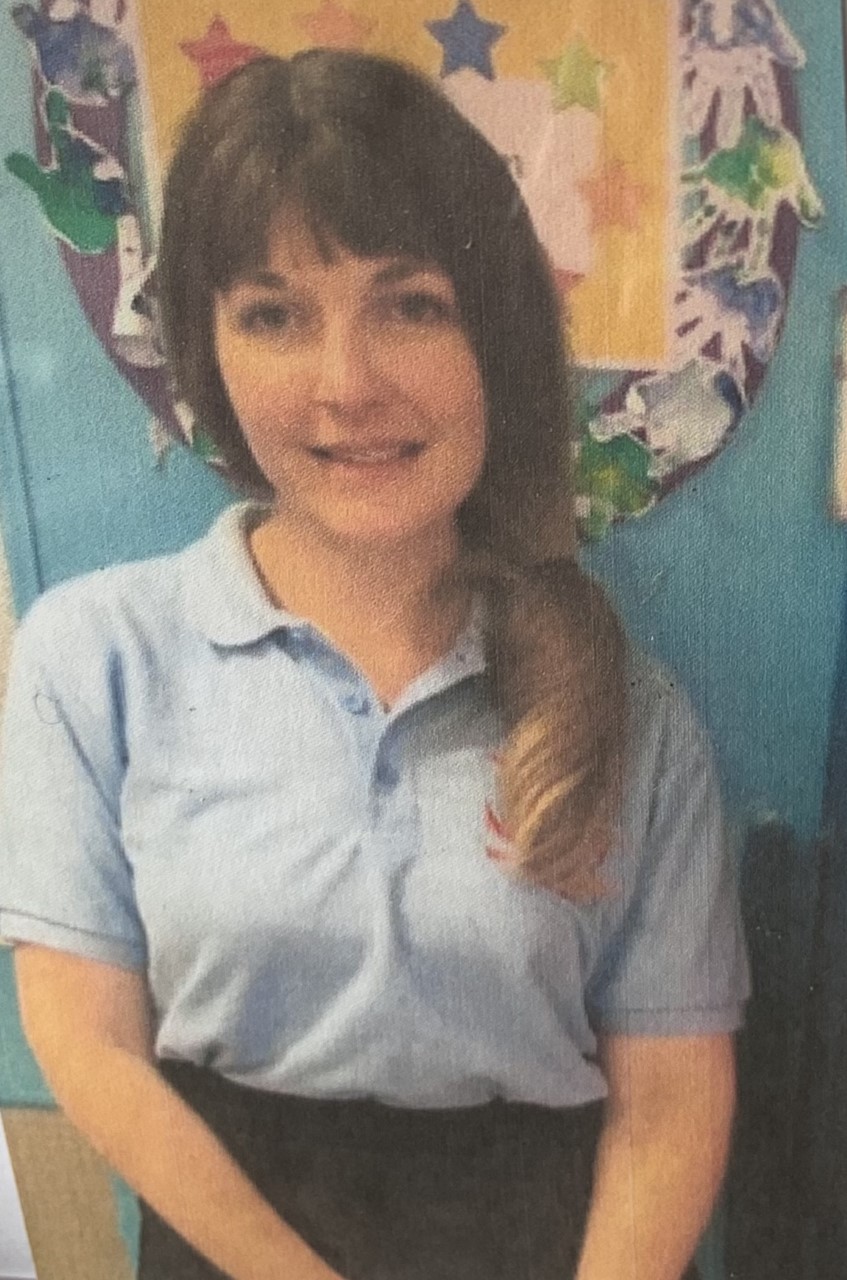 Christie
Room Leader Under 2's
Teaching Qualification – PGCE Intermediate and Senior Phase
SEN Qualifications
Child Protection
12 Years Childcare Experience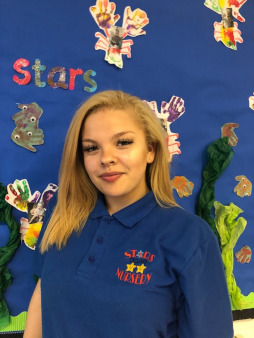 Rianna
Nursery Assistant - Ladybird
Level 3 1 in Childcare
First Aider
Child Protection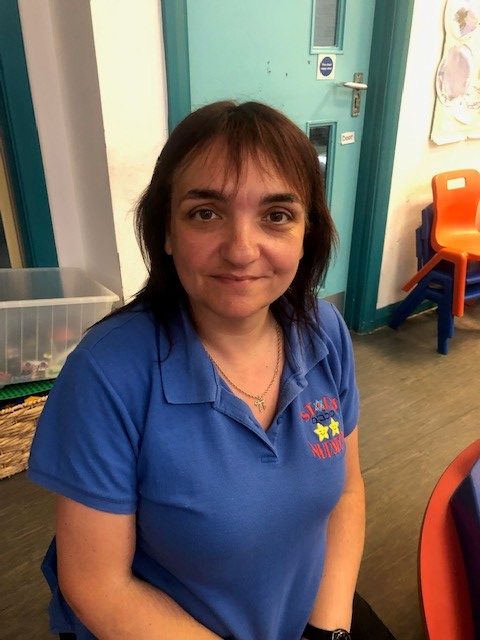 Haylee
Nursery Assistant - Ladybird
Level 3 in Childcare
Child Protection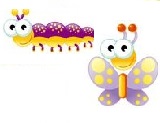 Stars Nursery Over 3's
Age Dependant Groups
Catapillars – Toddlers (age 2 – 3)
Butterflys – Preschool (age 3- 4)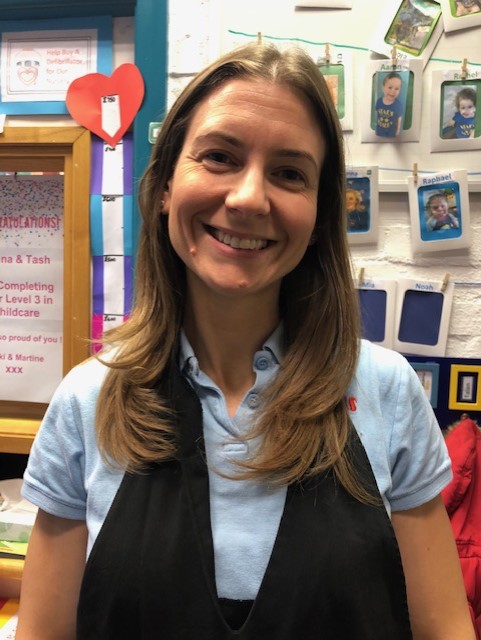 Chantal
Room leader - Over 2's Room
Qualified Teacher
Early Year Professional Status 
PGCE Primary Education with KS1 Practitioner
First Aider
Child Protection
7 Years Experience in Teaching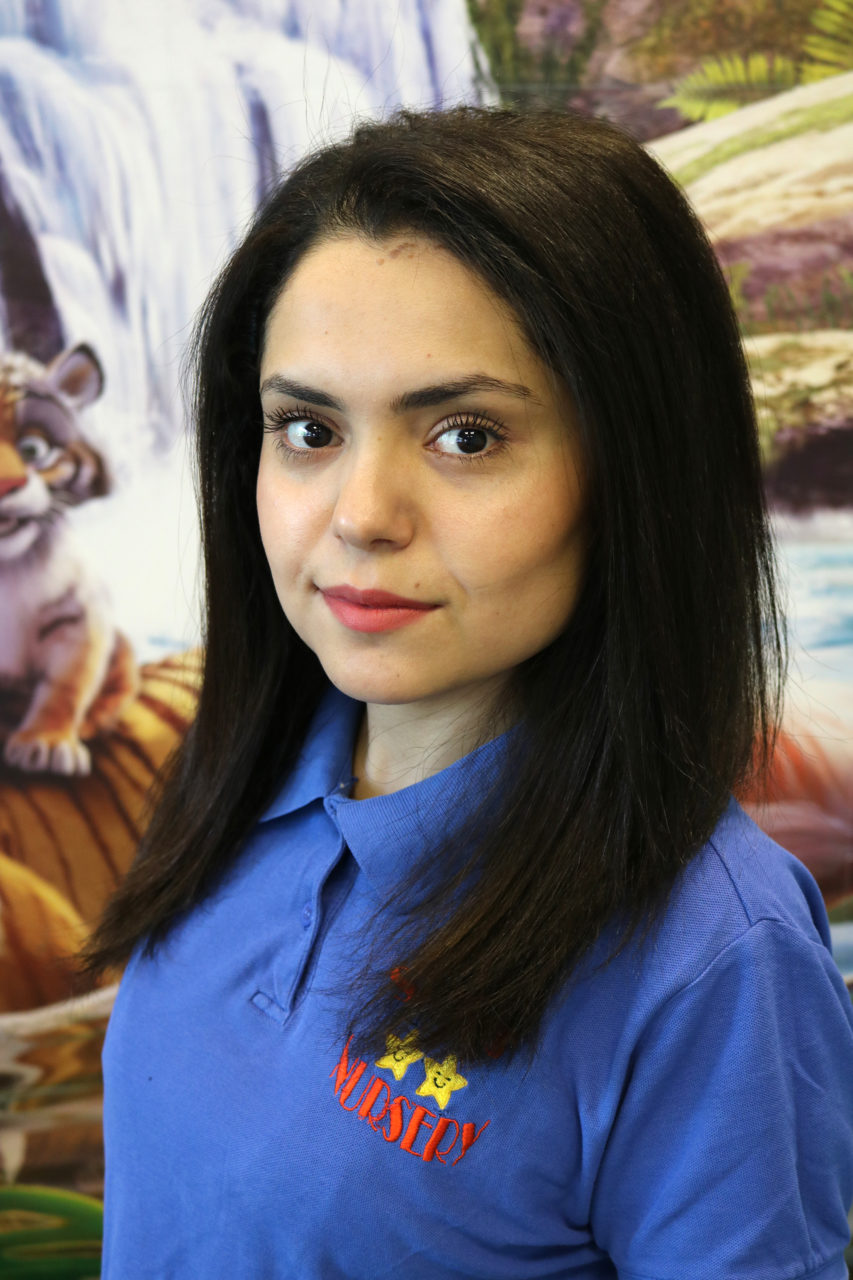 Fatma
Nursery Assistant - Bumble Bee
Level 3 Supporting Teaching and Learning
First Aider
Child protection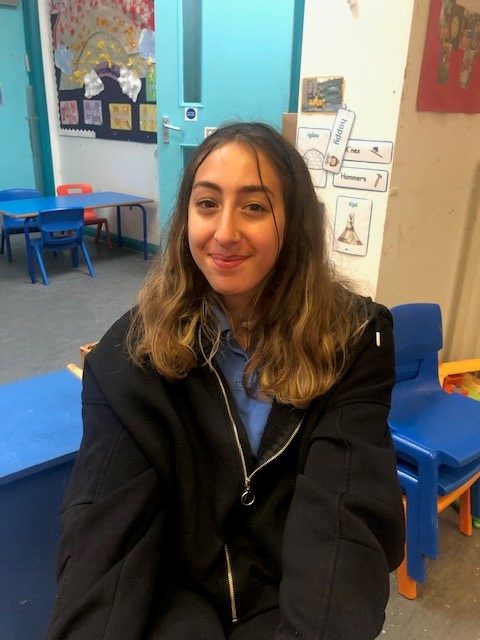 Jessy
Nursery Assistant
Currently studying Level 3 in Childcare
Child protection
"We've used Stars since our kids were babies and have watched them flourish in the nurturing and stimulating environment. They've been looked after by each member of staff as they've progressed and couldn't be happier with how they're cared for and how well the staff understand their nuances and work to their strengths.
To see your kids run in because they can't wait to start their day is fantastic!"
"My son started nursery at 10 months. From day one the staff in the baby room have been so welcoming and made both us and my son feel happy, settled and confident that he is in the best care. My son has made excellent bonds with both his key carer Charlie and other members of staff. The staff genuinely take an interest in my son and are incredibly nurturing and caring.
Overall a brilliant, caring nursery full of happy children."
"The whole team at Stars do a fantastic job. Leo always comes out with a smile on his face after a fun day of painting, reading, singing and so much more with Kayleigh and Steph."
"Alfie is loving his time at stars. He loves (and so does his mummy!! ) Charlie.  I feel very happy leaving him in Charlie's care.  She is brilliant with the babies."
"I've had experience of a number of nurseries in  the UK and overseas. The first time I walked into Stars, it had my full confidence. My little one protested but I 'knew' it was right and didn't for a second question whether he'd settle and come to love the place. I think it took him about a week!"